Your Question Answered, Instantly.
Get your question answered by a real person with the click of a button with FounderNow.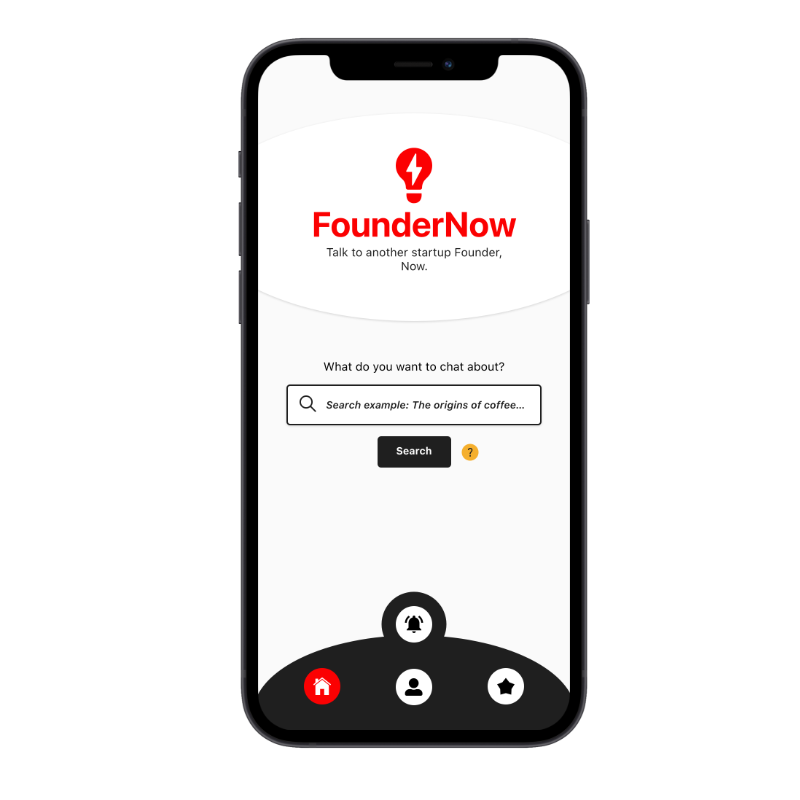 Got a question? Get it answered by a real person.
Our easy-to-use search function allows you to type any topic you want to chat about. Once you submit your question, our matching algorithms will work hard to find you the right person to speak to. Once a request is accepted, you'll be instantly chatting over the phone.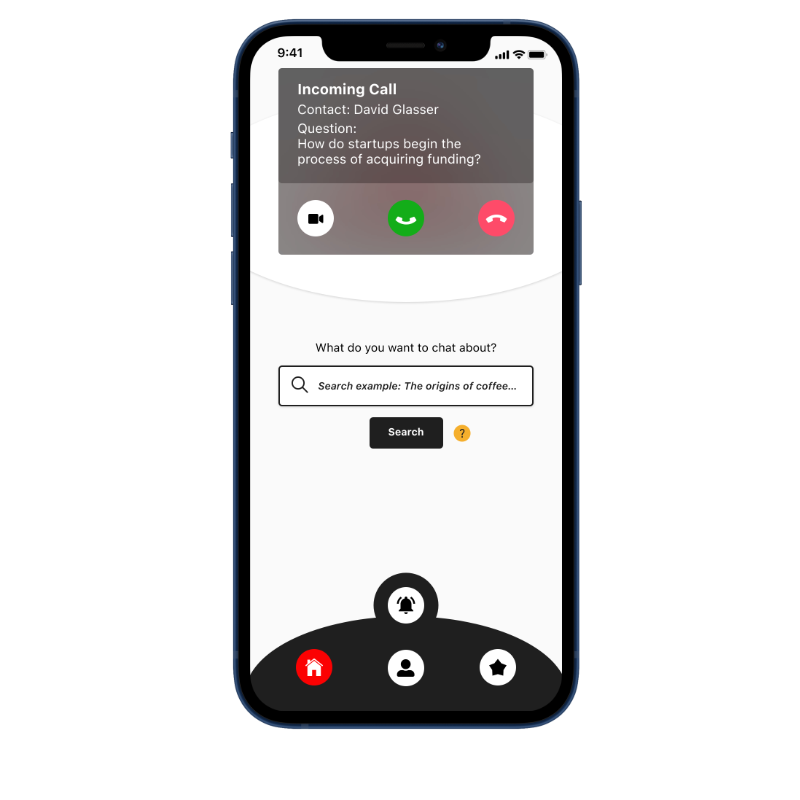 Smart Notification Feature
Easily accept calls and answer questions.
Put your knowledge to work by supporting others who have questions related to your experience. Our community is driven by the knowledge our users have to offer.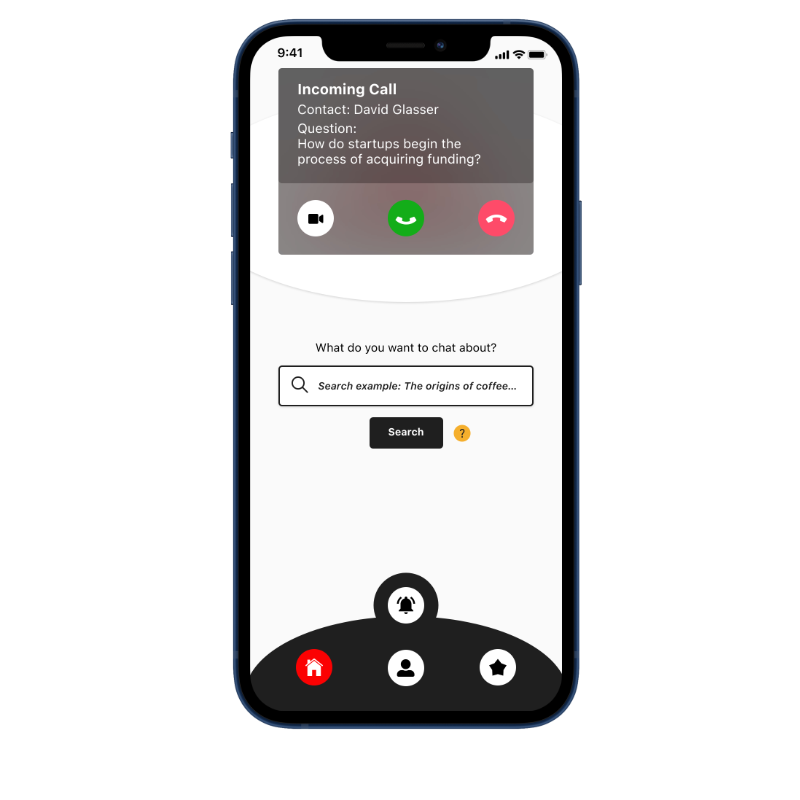 Save your answers & build your network.
Never forget a conversation with our knowledge tracking tool. Easily save notes you take on important conversations you have and keep track of the knowledgeable founders you speak with. 
A caring community of knowledge seekers and givers, helping to unlock the power of knowledge.
Our community is strengthened with each new member that joins. FounderNow allows each of us to contribute based on our own unique skills and experiences while benefiting from the knowledge of others in the community.